About Us
Our History: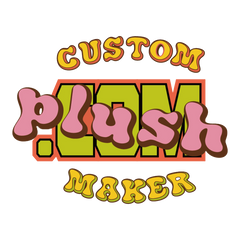 Custom Plush Maker(Peach Town Toys), since 2005, supply a wide variety of high-quality creative brand logo carrier plush toys to overseas customers, plush toys industry.We have built our reputation up on being a trustworthy manufacturer who provide an excellect service to our customers, including many of the Top 20 leading companies for promotional items in Germany, UK, France, Austria and Switzerland.As experienced manufacturer, we hold a thorough understanding of both the product and the customer base; however we also really understand the fundamentals of the plush toys industry. Seasonal festival features, promotional brand awareness.., we really know the PLUSH TOYS market.The safety of every plush toy we produce is of the utmost importance to us, the greatest care possible are taken to make sure you and your children stay safe with our plush toys.All of our plush toys are tested for any age suitability. This means that unless a specific safety recommendation or suitability message, a plush toy is safe for all ages - safe from birth to 100 years old(and beyond).
The service we provided:
A special staff will provide you with considerate service throughout the customization process
Our team and manufacture factory will focus on your needs and work hard for it.
Let him or her stay by your side when you need
Customize your own brand, cloth label, tag, carton, etc. and provide you with the production progress you need to know online.
Our advantages:
Customizing with your need, no minimum order quantity, one product can be accepted.
The pursuit of quality, producing fast, invoicing.
High degree of reduction, favorable rating of 98%.
Factory retail, reasonable prices.
Customer first, service foremost, a special staff following up the whole process.