How to mass produce a plushie?
Get some expertise of Custom Plush Maker
Plush toys, as a perennial pillar of toy industry, has already became a part of our daily lives. They imperceptibly hogged a place, lying in ambush until we specifically aim to find them. From your children's bedroom to the inside of captivating claw machines, they are also playing significant roles in various occasions, such as providing sense of accompany, being an adornment, promoting products, symbolizing team spirits, crystallizing recollections...
We might be keenly curious: the number of stuffed animals in our lives is enormous, and how do we manufacturer this amount of plushies? Luckily, as a professional and seasoned plush toy manufacturer, we are so privileged to introduce our process of mass producing plush animals. Making a plush toy has a number of procedures, including design, pattern cutting, printing & embroidery, sewing, cotton stuffing, needle checking and drying (see the details of how to make a plush). Now, let's have a look on the machines we use to mass produce a stuffed animal.
Cutting Machine in our Factory
Jindex Intelligent Oscillating Cutting Machine ICP Series
It has five cutting tools, all of which contribute to refined cuttings of our plush toys.
EOT( Electric Oscillating Tool)
Designated for cutting materials of softness and medium-density, EOT boasts high oscillating frequency, which expedites its cutting speed, ensuring greater throughput of stuffed animal patterns.
POT( Pneumatic Oscillating Tool)
As a state-of-the-art air-driven equipment, Pneumatic Oscillating Tool acquits it self well in cutting tough and dense materials that are used in plush patterns. Soft and thick materials are also its cups of tea.
PRT( Power Rotary Tool)
With remarkable power and high-performance, PRT is perfectly suited for cutting coarse fabric materials. It can handle tough materials with relatively low cost, ensuring the diversity of materials a plush pattern can choose.
CTT( Creasing Tool Type)
Just like how it is named, CTT is an ideal facility for cutting corrugated materials of plush patterns, allowing crease with a radius of 30mm/1.2.
It also uses intuitive Jindex Nest System for better support us to cut plush patterns.
Jindex Nest-system is a professional software with copyrights, served for supervising the data of plush patterns instantaneously through the projector, it can feed the basic information of plush patterns into the computer for benchmarking the fabrics that will be cut into pattern, or matching the patterns in computer with the actual patterns cutting from the machine. The system will automatically stencil Cut/No-cut piece number, and issue a cutting report.
Jindex Nest-system is composed of system modules, design modules, setting modules, layout modules and report modules. The coordination of these modules makes our pattern-cutting of bulk production efficient and reliable.
System modules
The software splash screen and setting page be seen and found here. We put detailed information of plush patterns here, and set the output of patterns our bulk order requires.
Design modules
It aims to scan samples of plush toy patterns for collecting data, and it can also adjust the sample data of some special format. This module greatly saves time for manually typing in the data in the computer of cutting machines, improving production efficiency.
Setting modules
Re-process the sample of the plush pattern, pick the cutting tool and determine the production mode.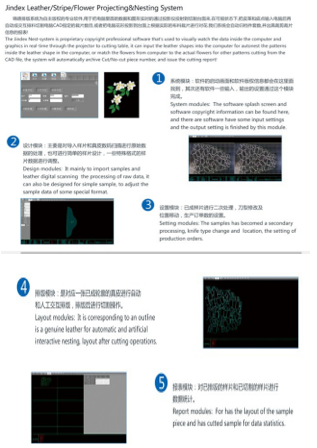 Printing Machine in our Factory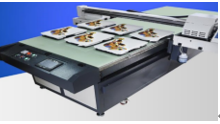 Custom Plush Maker uses CMYKW DTG M15 printing machine for ensuring  decorations on pattern pieces are premium and accelerate the bulk production of your plush toys.
CMYKW DTG M15 printing machine incorporated a number of advanced technologies, contributing to a refined and immaculate printing of our plush pattern pieces. The technologies include:
White Ink Circulation System
For most of printing machines used in plush toy industry, they are blighted by the blogged white ink plug, which does a disservice to the printing efficiency of plush toy patterns every now and then. However, with white ink circulation system, the problem is properly solved, and the production efficiency of our bulk orders is safeguarded.
In addition, it can minimize the damage of printing head, extending its life span. The cutting-edge algorithm can supply the machine unremittingly with inks, speeding up the printing on our plush toy patterns.
Two Epson XP6/4720 Printing Heads
The machine has two Epson printing heads, both of which are of high printing accuracy and the heads can coordinate with each other to attrition(natural wastage) of mixing colors, or jointly contributing to high efficiency of stuffed animal bulk production.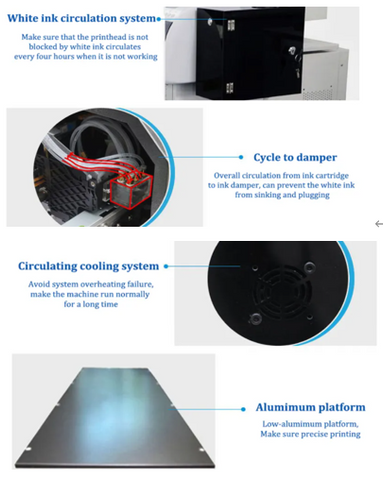 Strong Hardware Support System
It has double PLC and double servo motor, in line with the two printing heads, which drives the operation of printing pattern pieces more of precision and stability. Plush, there are two liner guide rail on both sides, making the movement of machine more smooth and lessen the frequency of lubrication.
Holistic Steel Printing Platform
The printing platform of this machine are all made of steel, which is more durable and solid. And it allows pattern pieces of every kind of fibers to be directly putting on its surface, so we can print our pattern pieces faster, to enter the next procedure of the bulk production of plush toys. 
A Movable Screw Coupling Structure
It is also equipped with a movable coupling structure, which means any mechanical fault during the process could be fixed in a shortened period of time. It also have the ability of fixing them automatically.
Intuitive Interface
The machine has a intuitive interface. Workers can easily get the hang of how to use it and feed the machine with detailed information of printing. What's more, it can be easily controlled and provide us with in-time printing information of our bulk production.
Embroidery Machine in our Factory
Custom Plush Maker procures WY-0908 multi-head embroidery machine to ensure every pattern piece reaches an satisfying condition with efficiency.
As a high-speed equipment suited for massive and complex productions,WY-0908 is a powerhouse with servo motors. With the remarkable performance guaranteed by its configurations, we are a step ahead over our competitors.
LCD Touch Screen Panel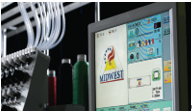 Our factory workers hold that the touch screen panel is the most impressive part of the machine as none of the embroidery machines we have procured in the past has an interface at this level. This is a 10.4 inch chromatic LCD screen,which is designated for providing operators with embroidery progress in real time and examining any potential hiccups with the equipment. This machine can also live-feed stitch speed, making us more convenient to have an oversight of uniform efficiency whenever we want in the course of the process of embroidering plush toy pattern pieces.
With this technological feat, any customer of us that places an bulk order of plush toys can rest assured that the embroidering of your bulk order is well-managed and maintained for optimum efficiency. It also minimizes the possibility of compromising on quality, as the machine will automatically flag up any mistakes or errors with stitching, so as to enable operators to fix them immediately.
Maximum Speed of 1200 RPM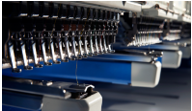 The maximum production speed of WY0908 reaches 1200RPM, in stark contrast to similar embroidery machine in the market,which makes it perfect for our bulk orders which have tight deadlines and require quick turnaround. 
Custom Plush Maker believes the most desired trait for a multi-head embroidery machine is embroidering speed. That's why this machine immediately caught our eyes. Incorporation of servo motors and increased working efficiency has really elevated this machine into the elite tier.This speed, coupled with the ability to embroider with all 8 heads at once, revolutionized the embroidery procedure of our plush toys, giving us the ability to deliver bigger orders and controllable capacity for our bulk productions.
Design Memory of 40 Million Stitches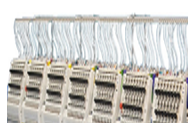 The design memory of this machine is 40 million, which is a fair big number. Having a stitch memory this prodigious means the embroidery of our plushie can be complex, detailed.
Sewing Machine in our Factory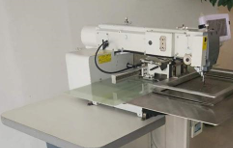 Custom Plush Maker uses GT-3625 pattern sewing machine to maximize the speed at which we mass produce plushies and ensure we can perform a sterling sewing.
This machine is in an elite tier in terms of the sewing machine used in plush toy industry. Having adopted comprehensive feeding mode and cylindrical seaming table, it can sew two pattern pieces together at a staggering speed without compromising on quality, giving the skin of our plush toys a perfect look.
Furthermore, the feeding force of this machine is strong and stable, providing potent momentum for our mass production. Even the plush pattern pieces with multi-layers or coarse materials can be sewed easily, and the stitches are also perfect and beautiful.
In terms of its hardware, the machine is also laudable. It has an advanced sewing shuttle with large swings, which contains a large amount of bobbin threads and is particularly suited for our bulk orders. The winding device of bobbin threads is installed at the front part of the machine head, ensuring foot lifting capacity reaches up to 20mm, and our workers always rave about how fabulous this machine is in sewing plush toy pattern pieces together.
Cotton Stuffing Machine in our Factory
Currently, Custom Plush Maker adopts YWCF-1 plush stuffing machine to fill the skins of our plush toys with premium cotton or cotton-ilk materials at a relatively low time cost.
YWCF-1 allows a wide assortment of filling materials for plush toys, including PP cotton, cotton fiber, foam particles, broken sponge, soft hair and plastic pellets. It can also smoothly mixe with a variety of filling materials to meet the weight demand of our stuffed animals or according to the requirements of customers.
Compared with other cotton filling machine, YWCF-1 boasts more advanced technologies and is more easily to be operated. It works through the central axis Rotary, using pneumatic blowing when the materials are filled in the skin. The introduction of cotton stuffing machine is an innovative step for our factory, greatly improving our ability of handling bulk orders as the mechanical cotton stuffing is 15-20 times faster than traditional cotton punching.                                                          
                                                                                                                        Needle Detecting Machine in our Factory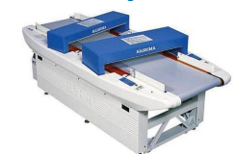 Custom Plush Manufacturer asserts that the safety of our massly-produced stuffed animals is of paramount importance. To cleave to this principle, we use hanger type needle detector to make sure that there is no needle in our plushies whatsoever.
With the most advanced detection system, Hanger Needle Detector has a well-designed conveyer belt where the inspection of finished plush toys is taken place by letting them pass through a tunnel-like structure equipped with sensors. What's more, it is also equipped with a fully automated product handling system which minimizes manual handling and increases the efficiency of performing the needle detection of our plushies; detect needles as a sophisticated detector, to ensure an unfailing quality control. The process is that after putting the finished plush on the conveyer belt, the system automatically positions and carries it through the tunnel, detecting the impurity and then assorting the defected garment from the rest of the batch without stopping the machine, which is an exceptional advance on needle detection efficiency in terms of large orders.
Electronic Fans in our Factory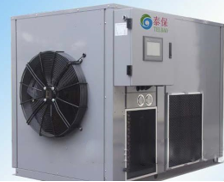 Custom Plush Maker uses KOS-KHR-25IICD Fan in our factory to mark an end on the bulk production of our stuffed animals. Some fibers a plush toy uses is easy to shed furs, which necessitates the procedure of blowing away the furs that have tenuous attachment with the fibers.
The fan has a powerful engine, blowing out finished stuffed animals at a faster speed with higher performance. It can blow approximately 200 plush toys simultaneously when at full capacity, of which the working efficiency is at the elite tier. The fan also has a number of blowing mode in accordance with commonly-used materials in plush toy production, and our workers can change the mode to the most suitable one whenever he wants, giving our plush toys a satisfying apperance to guarantee customer satisfaction.
Perhaps you are gloating over a plush you just made by DIY, gagging to share your work with your friends. Suddenly, an idea creeps into your mind: Can I make a large number of it and turn this into a business since I am capable of making a plush toy smoothly by myself. Holding a cuddly plush and enjoying a sense of softness, we are easily to view things through rose-coloured spectacles. Here is the reality check: starting a plush toy business is not as easy as you considered. Rather, it is an uphill struggle.
There are three major stumble stones against individuals from dabbling in the business of stuffed animals.
First, when it comes to business, production efficiency always prevails. It is justified that the faster you can make, the more orders you are able to receive. Unfortunately, the production efficiency of making plush toys an individual can reach is really limited. Picture this: you post a picture of an adorable plush you manually made on social media, and a stranger follows you, asking if you can make 500 for the promotional campaign of his company. You have nothing to do but turn down this tantalizing business. It will spend you two days to make a plush from a pattern, let alone how much it would take for making 500 pieces, which is pretty disillusionary.
Second, it is really troublesome to make every plush animal identical, and production consistency is the prerequisite of bulk production. You don't want customers receiving a number of plush toys but with different specifications, do you ? However, if you are gonna manually made any series of plushies, inconsistency is doomed to be unavoidable. Ensuring that every procedure is exactly same is nearly possible as you made it one by one.
Third, market is an integral component of business, but individuals struggle to find a market to draw bulk production orders. In addition, individuals cannot afford to make any of their plushie in advance. In that case, the only thing they can do is wait for a propitious time where someone is interested in placing an order of a small number of stuffed animals. (As is aforementioned, their low efficiency doesn't allow them to take any order of a large number of plush toys.)
Moreover, personal efforts cannot be efficaciously utilized in the promotion of their plush toys. Presumably, only your friends and relatives can notice that you are trying to make some financial benefits from stuffed animals. Posting photos of your works on social media probably just bring comments rather than businesses. "You really have a pair of deft hands" or "This plush is sick, man" is probably what you would get, but there is a slim chance for you to encounter people with business interests as people don't usually search things on social media when they have a purchasing intention.
Although obstacles of performing bulk production of plush toys do exist, it's not all doom and gloom for individuals to overcome them. Here are some tips you might find useful to start a plush toy businesses.
Find reliable factories that is open to long-term cooperation
As the number of plush toys you can manually made is like a drop in the bucket in terms of an order of large quantities, you are definitely up against the challenge of making these number plush toys on time. Low efficiency and small orders never means a business. If you always cannot take large orders, you will be grappling with securing a financial foundation, which blocks you to establish a plush toy brand. It is essential for you to find a reliable factories capable of massively manufacturing the stuffed animal you designed in a short period of time. These days, factories are always bragging about how marvelous they are in meeting your requirements for the sake of drawing businesses as much as possible. Amid the patchwork of exaggerations and genuine descriptions, it is advisable for us to separate the wheat from the chaff. An effective method is to visit their factories in person, to check how many machines they have ? Are these machines a little bit obsolete ? How many employees they have in the factory? Are they looking enjoyed or tiresome? A trustworthy factory for partnership always equipped themselves with advanced facilities, sufficient employees and a congenial working atmosphere. Once you pick out some promising factories, it is also important for you to make them assured that you could be a reliable business partner. Offer them the plushies you made previously, show your patterns, manuscripts and negotiate about the commissions. Don't be daunted just because you are negotiating with a factory, try to summon up your courage to secure higher profitability. Now, you finally have the guts to take large orders, but there is a point you need to keep in mind: we should prepare for rainy days. Putting on your bets on one factory is not always recommended. If they went bankruptcy and you got a bulk order, how frustrating that would be. So, try to develop partnerships with more than one factory.
Target a niche plush toys market
Boasting a history of more than one hundred years, plush toy manufacturing industry has become mature and saturated, which means it is tough for new comers to enter this line of business and get a share. These days, the majority of stuffed animals in the market are too generic, many of which resembles adorable animals, and we know it's not easy for plush makers to make a plush deviating from the theme "adorable" and "animal". In other words, although you have buried yourself in making your plush, your work possibly cannot live up to your expectation that it could be fervently welcomed. Large companies have already produced relatively similar plush toys with lower price, so your creation may not stand up to comparisons.
In view of the current market of plush toys, only by acting differently can you get sound business opportunities, and targeting a niche market holds the key. "Plush Toys" is actually a hypernym, which means it is too general and it could be divided into many categories. The less people in this category, the more potential this category has.
So how to ferret out a niche stuffed animal market that is ideal and small enough ?
One is that you can browse the internet, stay active on social media to discover what is on vogue recently. The things in fashion are endowed with public focus and if you are the first one to make it into a plush, it probably would drag you in front of an ATM machine. A lot of people may search this fashionable word or words related on searching engines, which indirectly brought business opportunities. When they see that there is actually a plush for this thing, they would definitely be surprised, and surely some of them will splurge a little bit money on it. Another way is that you could try to make customized plush, which is a method called reverse thinking. You don't need to design plush toys for customers to select. Instead, you design plush toys according to customers' detailed requirements. The provision of stuffed toys customization gives customers more control over what they want, and the market of this kind of service is yet to be saturated. However, to target this market, you need to have customers notice you first. Investing money in SEO ( search engine optimization) is a possible solution.
Actually, the number of ways to target a niche plush toy market is far beyond two. Many hidden business opportunities have lurked around for a long time, waiting for you to explore.
Promote your brand
Orders, moneys and transactions only form the body of a business, and without a clear self-identification of brand, a business cannot function smoothly as a person without a soul. If you can make an elegant elf plush, so can your counterparts, then what gives your an edge over them? The answer lies on the brand. The impact of establishing brand image outstrips that of sending leaflets. When your brand is widely recognized by the public, you don't even need to pay attention to your advertising.
Having said that, promoting your brand could be very onerous as it has an unpredictable time span to realize that. You can start by setting a novel name of your brand, and the name should be catchy and epitomize the features of the plush toys you made. Trying to seek cooperation with large companies is always a good way to raise your brand awareness. What's more, embellishing your brand profile with your own story and a tincture of sentiment would be helpful as it can strengthen the emotional connection between you and your customers.
You might find your efforts in promoting brands have no return, and this is understandable. It's once in a blue moon that your brand image can have a meteoric rise. Only by putting unremitting efforts on this can you see a sizable impact. There are also more ways to promote your brand, but none of them can work without continuous implementation.